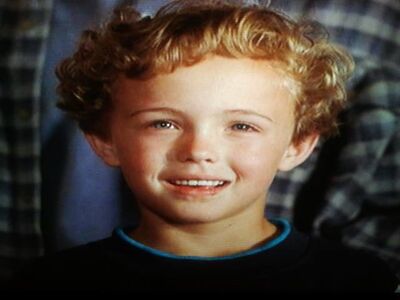 James Paul Roeske II is a young American actor, dancer, and Karate instructor. He is third actor to portray Tum-Tum in the 3 Ninjas franchise. He portrays Tum-Tum in the last installment, 3 Ninjas: High Noon At Mega Mountain. He is the oldest child of James Paul Roeske Sr. and Ellie Roeske.
James Paul Roeske ll and his little sister Emily have both retired from acting. Today they're karate instructors at Surprise Family Karate in Surprise, Arizona. James Paul Roeske ll is a dancer at Center Dance Ensemble. During his spare time he's a dance teacher at A Time To Dance Performing Arts Studio. After Emily retired from acting 2004 his family moved to Surprise, Arizona. Emily got married to Mitch Chapman on April 21, 2013.
Community content is available under
CC-BY-SA
unless otherwise noted.