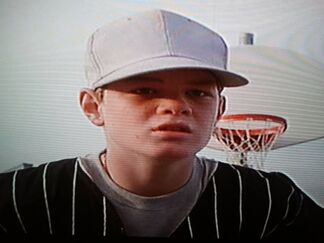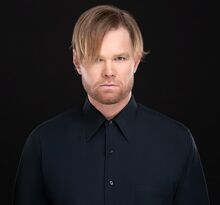 Scott Author Brooks Caudill (Recording Artist Scooter Page) is an American Actor born in December 3, 1976. He is known for his roughneck, antagonistic roles. He has played in various movies such as 3 Ninjas where he played Darren, one of the main bullies whom antagonizes the young ninjas verbally and physically during school and playing sports, especially Colt. He is an actor, recording artist and song writer. See credits below.
Saving Grace (TV Series) Craig Hoffstodt
You Think I'm Gonna Eat My Gun? (2010)
Craig Hoffstodt (as Scott Jesic Caudill) 2010
Bones (TV Series)  Gabe Turner
The Devil in the Details (2010)
Gabe Turner (as Scott Jesic Caudill)  2010
The Mentalist (TV Series)  Stu McAlpine
Rose-Colored Glasses (2010)
Stu McAlpine 2009
Endless Bummer Creepy Guy #1  2006-2007
Beyond the Break (TV Series)  Dwayne / Duane the biker (2 episodes)
Fiji Open (2007) Dwayne (as Scott 'Jesic' Caudill)
Vin, Lose, or Draw (2006)Duane the biker (check episode) (uncredited)  2006
Peaceful Warrior Thug One (as Scott 'Jesic' Caudill)  2005
Sleeper Cell (TV Series)  Teen #3
Al-Faitha (2005) Teen #3 (as Scott 'Jesic' Caudill)  2005
Close to Home (TV Series) Michael Hale
Under Threat (2005) Michael Hale (as Scott 'Jesic' Caudill)  2004
Cold Case (TV Series)  Elliot Karp
Volunteers (2004) Elliot Karp 2004
The Young and the Restless (TV Series)
Episode #1.7816 (2004) ... D
Episode #1.7815 (2004) … D 2002
Wishcraft Blaine 2002
Judging Amy (TV Series) Benny
The Cook of the Money Pot (2002) Benny 2001
Any Day Now (TV Series) Max
Don't Forget to Take Out Your Teeth (2001) Max 2001
CSI: Crime Scene Investigation (TV Series) Paul Arrington
Sounds of Silence (2001) Paul Arrington (as Scott 'Jesic' Caudill) 2001
Walker, Texas Ranger (TV Series) CK
Golden Boy (2001) CK (as Scott 'Jesic' Caudill)
Shasta McNasty (TV Series)
Adult Education Bully 1999
MTV Movie Awards (TV Special) (dancer) 1999
3 Ninjas Kick Back Darren the Bully 1994
3 Ninjas Bully 1992
Newsies Newsies Dancer 1992
Community content is available under
CC-BY-SA
unless otherwise noted.